My day started with a trip to Johnny Mac's on Watson Road. As I browsed the selection of lacrosse shafts, some of the price tags blew my mind. Although a blood-red anodized shaft would be amazing, there's no way to justify a $190 aluminum pole.
I browsed a bit longer and found a gem...Then I found another.
That's right! Two quality shafts that retail for $75 each were sold to me for a measly $10 a pop! Amazing. Apparently, Johnny Mac's is a proud sponsor of STL Bike Polo. Thank you, Johnny Mac's. We appreciate the support.
So I went to work. With a silver and gold pair of lacrosse shafts, Lee had two new mallets coming his way after an hour of work.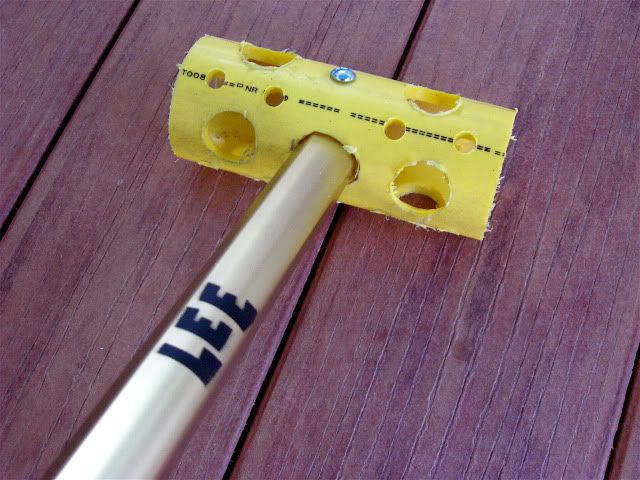 The Lee signature series.

Two bombproof mallets that will help carry us to a North American Hardcourt Bike Polo Championship in two weeks.
Oh, I also found my next pair of Lacrosse gloves. Snakeskin, suckas!